How tall do you want your wall? 2′? 6′? No problem.
We offer great quality professional SRW wall installation of many types of stone that can stand through the years. Both natural stone and man made stones are available for install. You can expect every SRW, both reinforced and non-reinforced, installed according to NCMA guidelines. We have experience obtaining permits and going through inspections if these apply to your locality.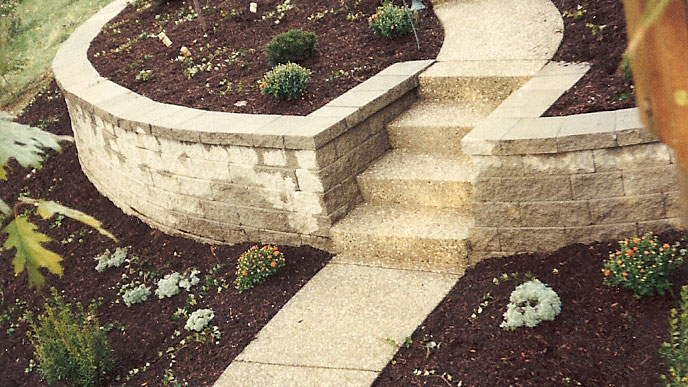 Get A Free Estimate!
We meet with the client at their residence and listen carefully to their requests and needs. Contact us to schedule your free consultation.